Custom Fire Pits by American Deck & Sunroom
Custom fire pits can be located almost anywhere on your property, since they don't have a chimney. Fire pits can entertain a large number of people at a time, since people can circle around the fire pit and face one another. Fire pits also make it easier to add more seats around the area, whereas fireplaces may need couches or heavier chairs.
Fire pits can burn wood or gas, and won't obstruct the view of your property. Because of this, however, they're less private, and don't block wind. Since they don't have chimneys, there are no building codes or chimney requirements to consider. Fire pits are also typically less expensive, since they require less materials and less labor than fireplaces. Fire pits are typically more for socialization and enjoyment with friends and family.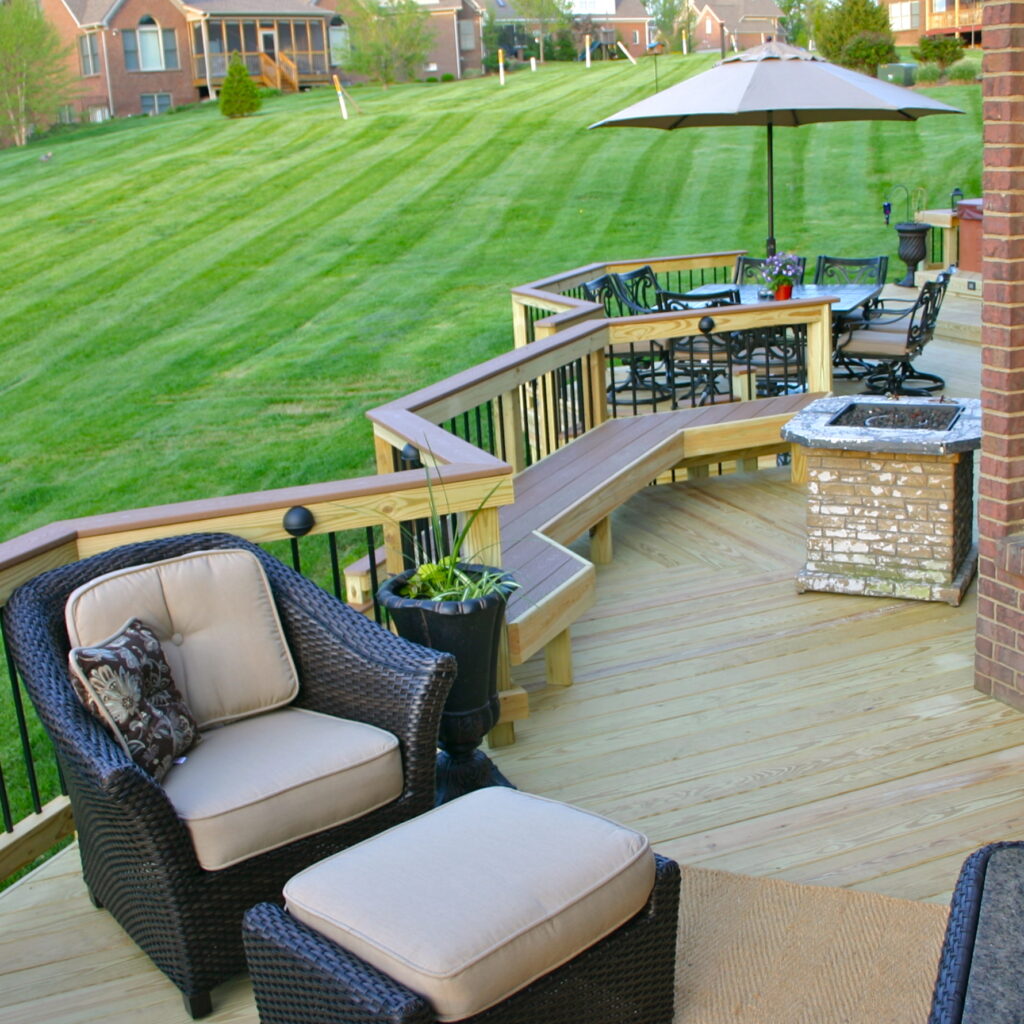 Cleaning
First and foremost, your fire pit should be regularly cleaned to maintain the aesthetic appeal and to avoid potential fires from developing outside the fire pit. Also, residual soot and debris, when left in the fire pit for an extended period of time, can carbonize the pit and impart unpleasant flavors to food. When cleaning, the number one priority is safety. To ensure your custom fire pit or fireplace is cleaned properly, follow these tips:
Never attempt to clean your fire pit until you are completely positive the fire is out.
Always practice common sense and employ the utmost care around a fire pit or fireplace.
Use an angled broom to sweep away residual ashes that may have formed as result of your toasty fire. Never let ashes accumulate!
Remove debris such as leaves, sticks, grass and any other potentially flammable items for a perimeter of at lease 10 feet.
Place debris and ashes in metal ash can for disposal.
Inspect burners (if using gas fire pit) and any drain or ventilation openings to be sure they are not clogged.
Clean your fire pit and fire pit accessories using a mild dishwasher detergent or baking soda. Stubborn surfaces can be washed with a citrus based degreaser.
Maintaining Your Custom Fire Pits
Your custom fire pits have provided you the necessary warmth during some of your most memorable nights, now give back to them and protect them from the elements like rain and snow. Protecting your fire pit by covering it will ensure satisfaction and also limit the amount of cleaning you will have to do when it's not in use. Virtually any type of waterproof vinyl tarp will work in this situation. Incorporating these guidelines during maintenance on your American Deck & Sunroom fire pit will lead to a beautiful outdoor feature, capable of creating a great ambiance for you and loved ones for years to enjoy.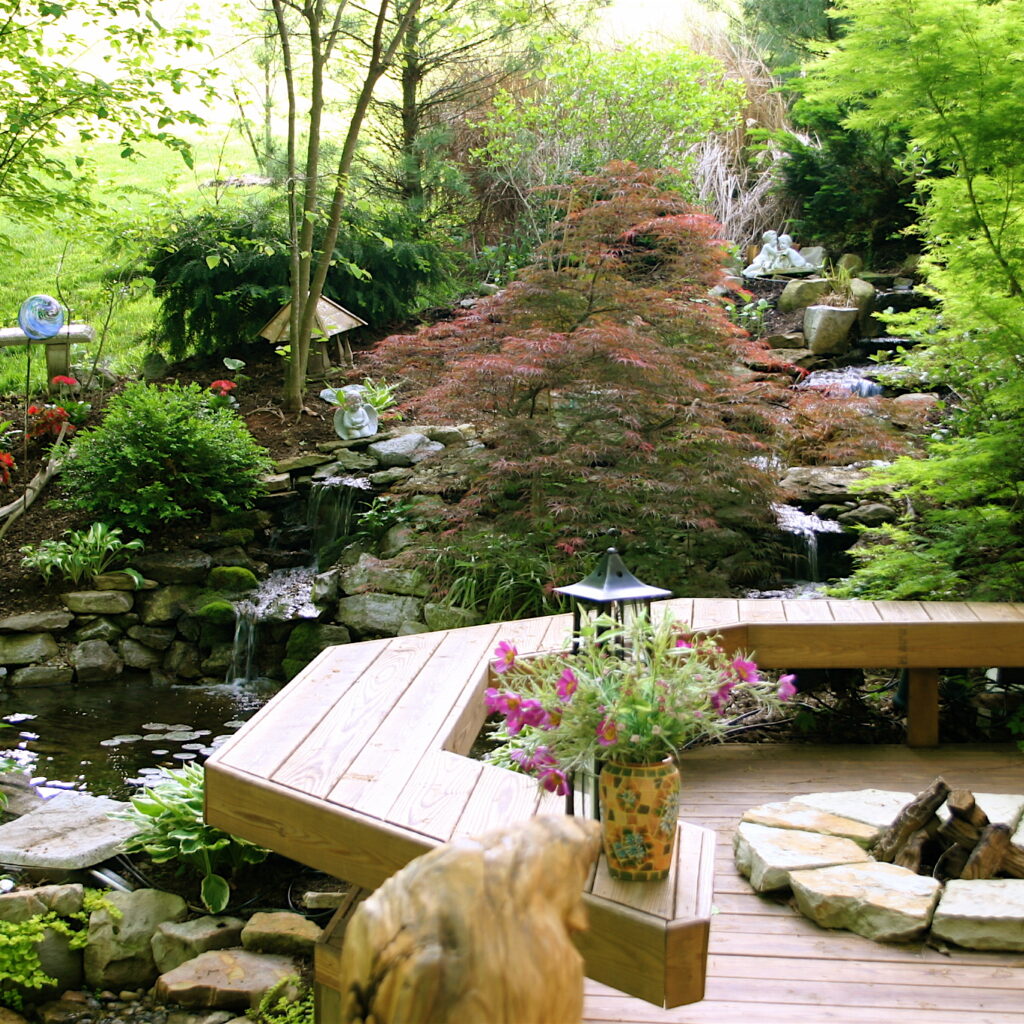 Remember
No matter your architectural needs, American Deck & Sunroom can provide you with a custom design that will increase the worth of your home, will blend seamlessly with your existing architecture, and will last a lifetime.
Some people begin with screens and later ask us to convert the space to a sunroom. This is another situation in which our crafting emphasis benefits you. Our designs are pre-designed to be retro-fit with glass window systems that can turn the space into a three- or- four-season room. If you change your mind, the room never looks as if something is missing.
When you choose American Deck & Sunroom to create a custom project, you are choosing an experienced contractor for your outdoor living project. The hallmarks of our service include detailed crafting, guaranteed cost quotes, first rate building materials, and a rarity among construction projects: the crew that begins erecting one of our projects stays with it to the end. This is a measure of quality control that is a determining factor in our delivery of superior workmanship.