A Custom Garden Bench for your Needs
At American Deck and Sunroom, we don't stop at custom decks. We provide a number of additional niches and perks that can further enhance the look and the use of your deck. By adding built-in benches around the edge of your deck your guests will tend to linger on this outdoor extension of your home longer and will provide natural comfort for a large number of people. Treat your guests to a comfy custom garden bench by American Deck & Sunroom!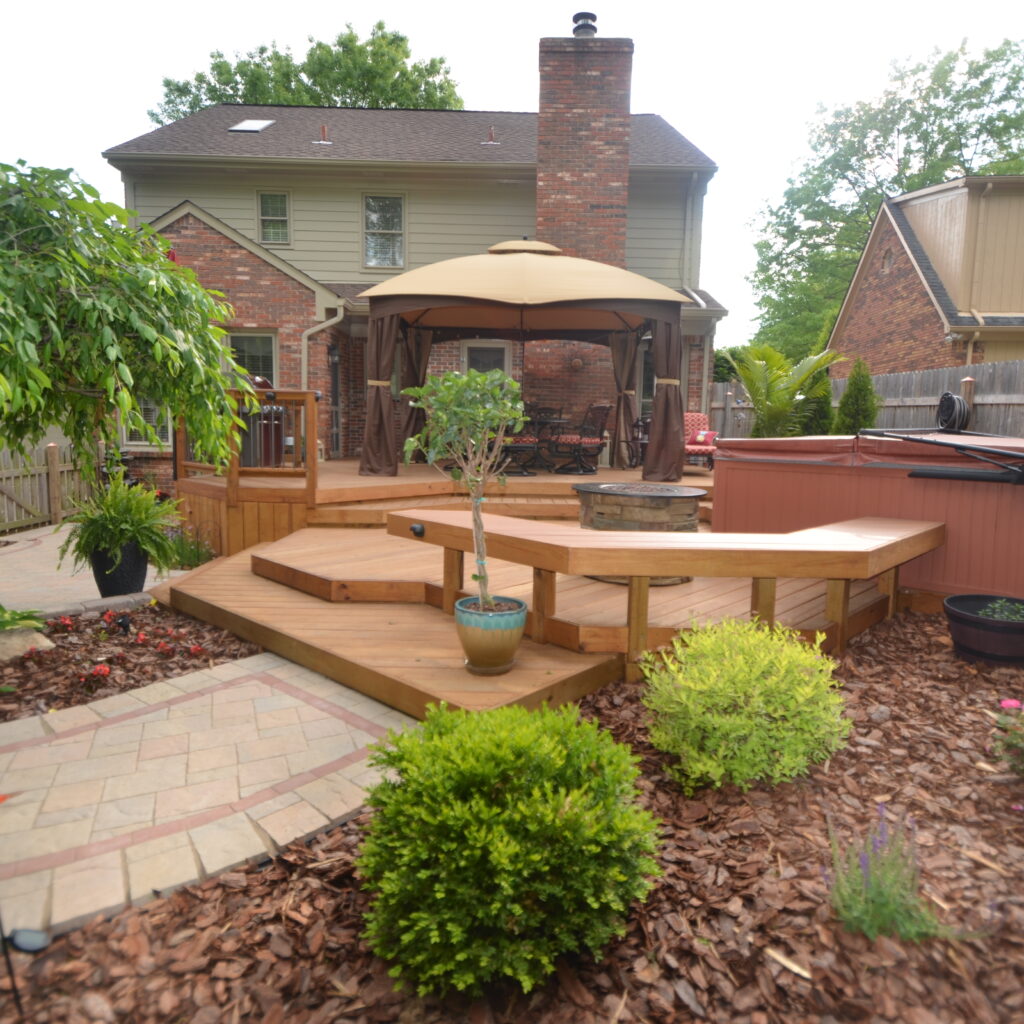 Outdoor spaces are much better with seating, so you can sit back, relax, and enjoy your beautiful landscape. And there is no outdoor seating quite so built-in as a custom garden bench. Whether it's built onto your deck or a standalone, custom piece of outdoor furniture, a custom garden bench can provide additional customization and design to your one-of-a-kind outdoor space. American Deck & Sunroom is here to lend you some great design ideas for garden benches, and when you decide on what you want, we're here to bring your dream to life!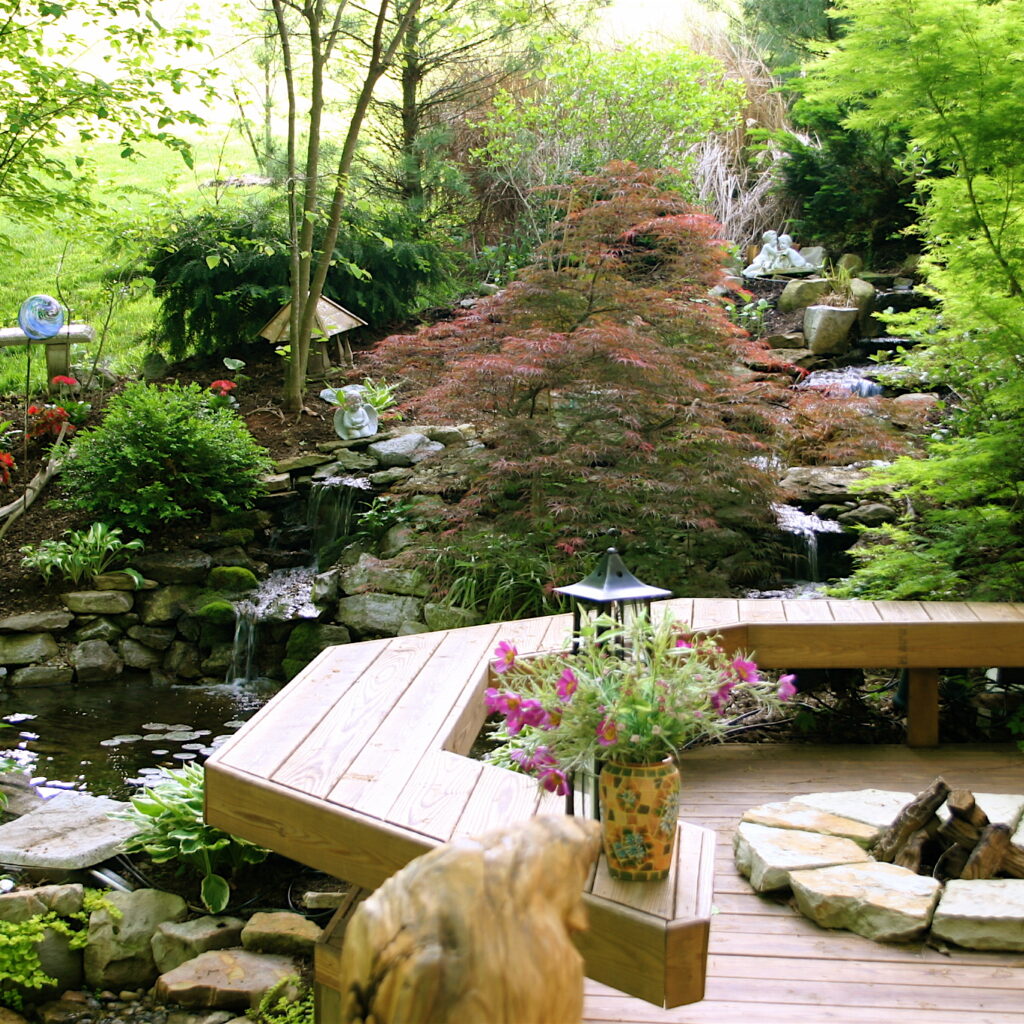 Building a Custom Garden Bench Within Your Garden
A bench built to not only reside in your garden or water garden but also to accentuate your landscape's features is a great design statement. Garden benches can be so built-in to their surroundings that they become a wonderful surprise for guests looking through your garden. One way of concealing a garden bench is planting perennials beneath the bench itself, as they require little sunlight. To further tuck your bench into your garden, you can place hedges, trees, flowers or other plants around your bench, so it feels nestled within your space.
A circular or British garden bench is great for incorporating a bench around a tree, as they are built around the tree and begin to feel like they are an extension of the tree. Flowers planted around a circular bench and vines running up it are further ways to make your bench feel like it is part of your outdoor space, not an addition to it.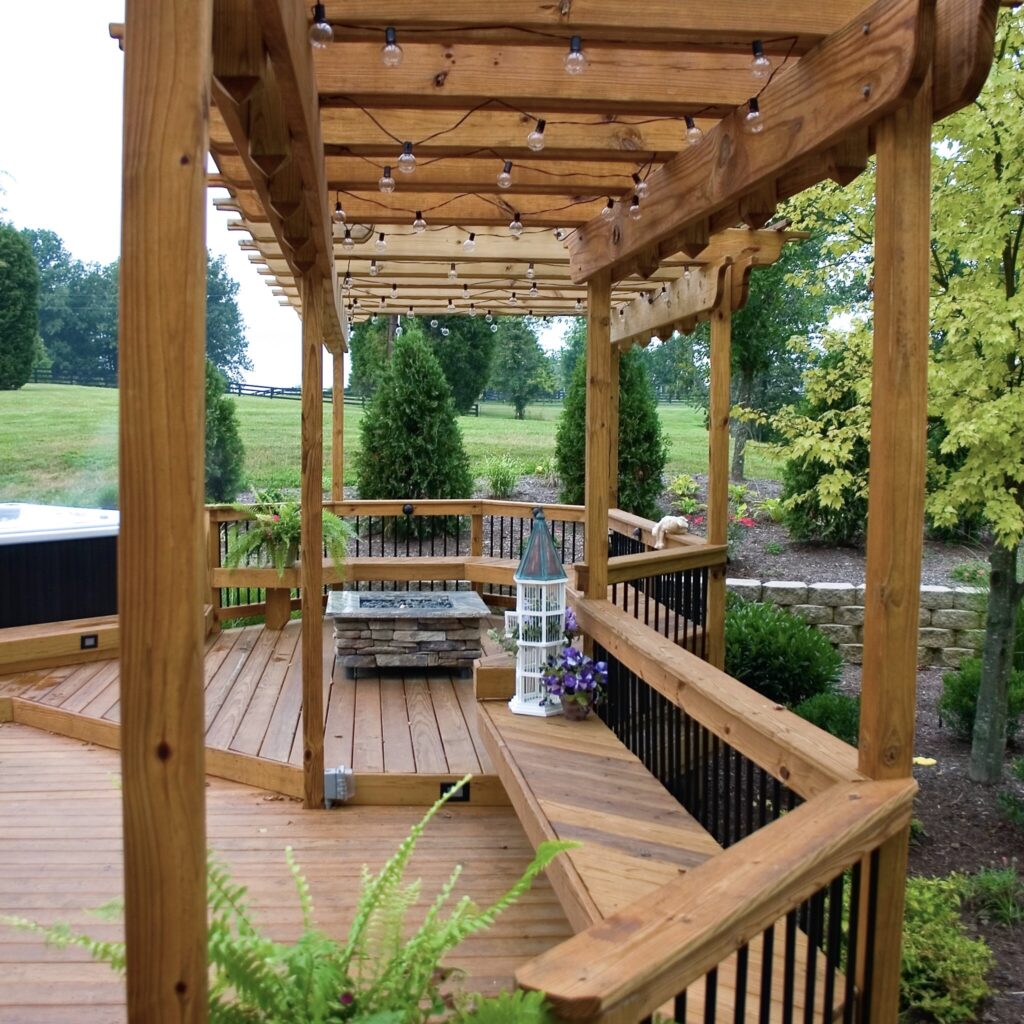 Building a Recessed Bench
If you prefer to leave your garden open, a built-in bench can be recessed in a wall or melded onto your deck. A recessed bench provides shade and leaves your garden space untouched, while a custom garden bench built onto your deck offers fluidity to your outdoor space and adds an even more custom look to your deck. Benches can have a natural finish or be built with more contemporary materials, such as metal, to uplift an already modern design or contrast a traditional design.
Paving the Way for Your Bench
Like all additions to your landscape, a custom garden bench does not live alone or only within your garden or deck, as they must be incorporated with the landscape as a whole. A great way to make sure your bench has fluidity with the rest of your outdoor space is to plan your pathway to your bench very carefully. Whether it be a path of stones or pavers or flowers, you should consider your walkway and how it accentuates or contrasts the remainder of your outdoor space.
Color
A way to make your garden bench blend in, as opposed to stand out, is to paint it a lovely shade of green or country blue, so it meshes seamlessly with your surrounding garden. However, there is nothing wrong with a bench standing out among the crowd of flowers, and by painting your garden bench a bright, stunning color, your bench will do just that.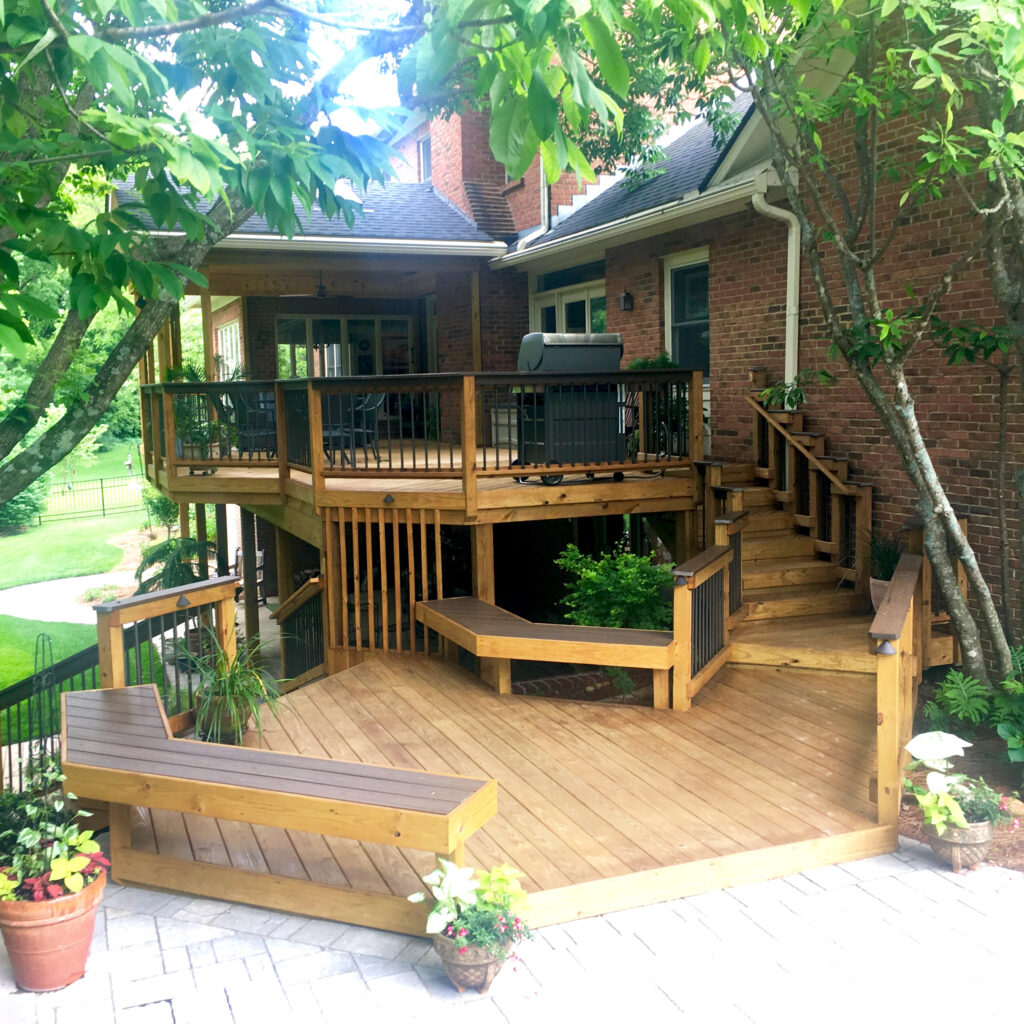 Remember…
No matter your architectural needs, American Deck & Sunroom can provide you with custom decks and custom deck add-ons that will increase the worth of your home, will blend seamlessly with your existing architecture, and will last a lifetime. Many homes benefit from the beauty of both of these custom architectural additions.
At American Deck & Sunroom, we don't build houses. We don't dig pools. What we do is design and build beautiful outdoor spaces… extensions of your home that flow with your existing property and architecture. And because we specialize, we go beyond the, "If you can dream it, we can build it," catchphrase often quoted. After nearly 20 years in business and nearly 13,000 designs and counting, we have the experience to design outdoor spaces you've never even dreamed possible.
Interested in learning more about getting one of your very own custom deck add-ons? Contact us today!