Custom Deck + Custom Deck Stairs
Get a step ahead with custom deck stairs! American Deck & Sunroom strives to give each of our customers a sense of place that is simply theirs. We're happy to be able to offer a variety of custom deck and architectural solutions. Our most often sought-after constructions are custom decks, screened rooms, lanais, and sunrooms, though the most popular request is a custom deck that is perfectly designed to complement the structure and design of an existing home. We understand: you demand quality workmanship. Our crew delivers.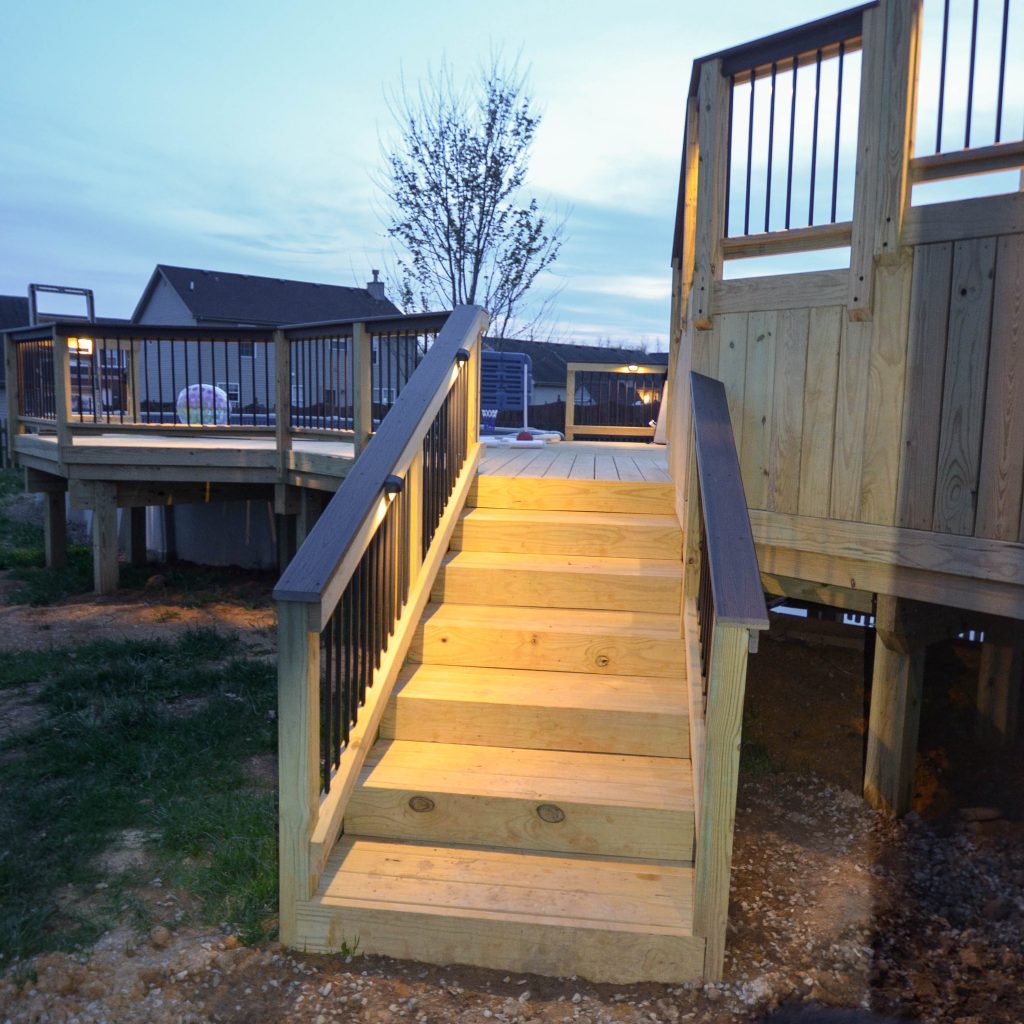 That feeling of home is more than a structure, more than a building, and definitely more than just wood, cement, and bricks. We know that feeling, and we know that our customers aren't just buying top quality wood — they are buying a place for their children to enjoy and grow, a sense of belonging, or a place to start anew. They may pay for a builder's expertise, but they have in mind good friends sharing a bottle of wine and a quiet evening under the stars around a slowly burning fire. We work tirelessly to bring custom decks and other custom architectural additions to the heart of beautiful Lexington, Kentucky decks.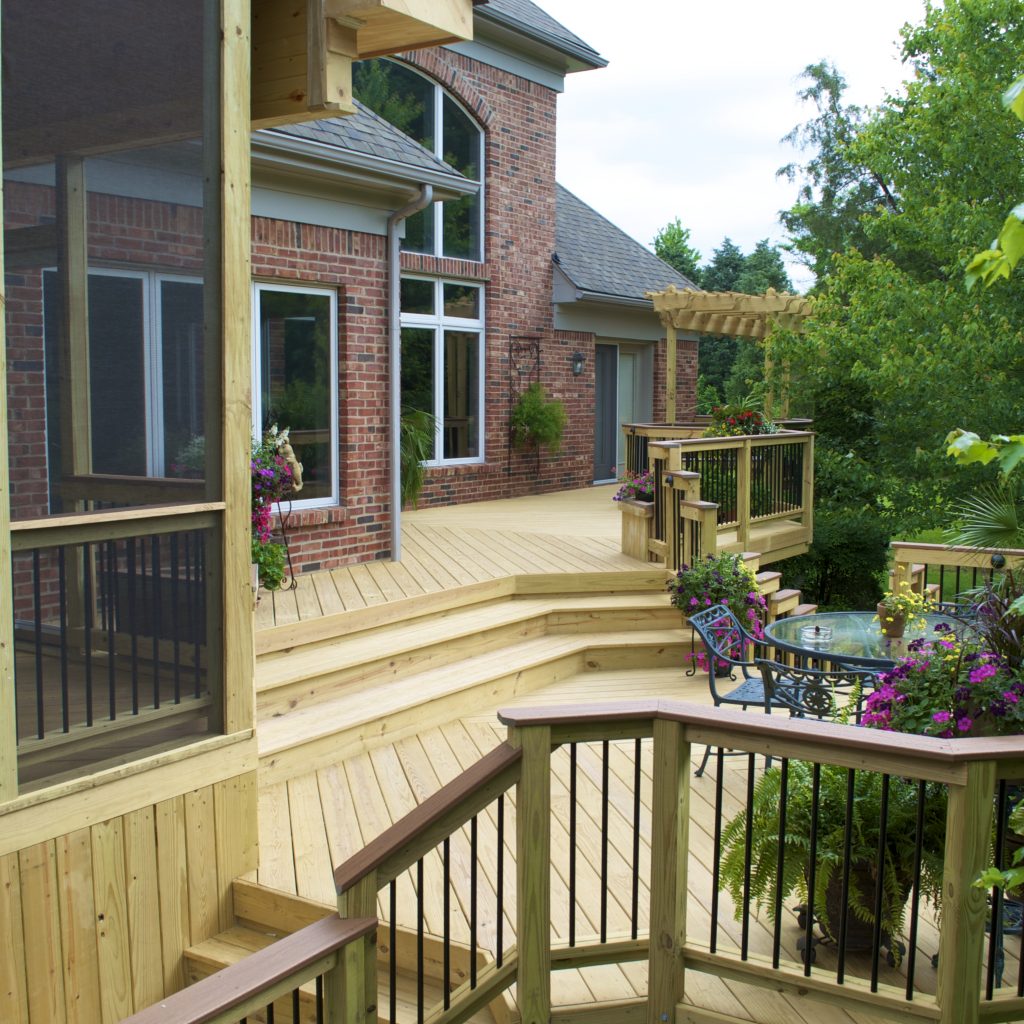 Materials alone do not make a deck; the shape, size, curves, and levels of a deck are just as an integral to a design. Traditionally, a deck was supposed to be no larger than 20% of your home's square footage. However, separating your Kentucky custom deck into predefined spaces, or rooms without walls, can allow you to have more deck space without dwarfing your home. The same effect can also be achieved by adding multiple stories or levels to your deck and connecting them with deck stairs.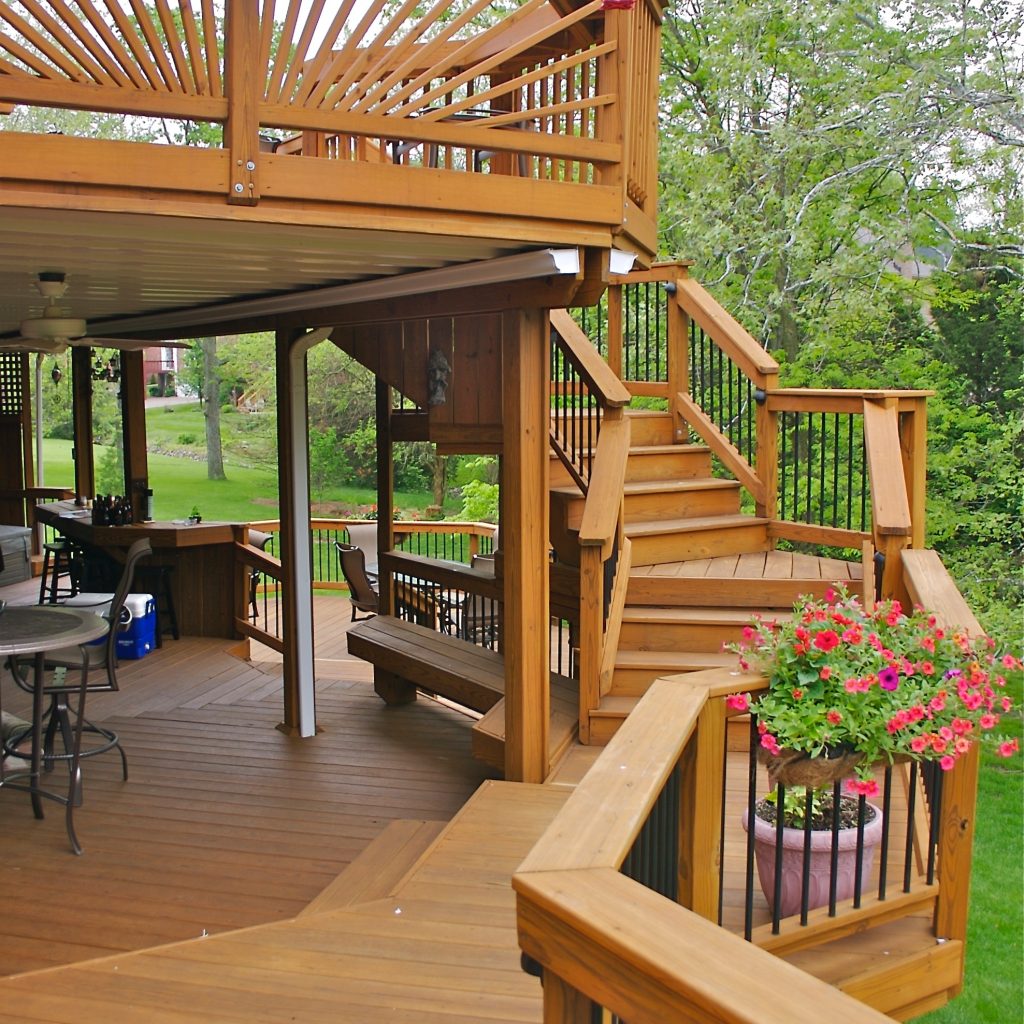 Remember…
No matter your architectural needs, American Deck & Sunroom can provide you with a custom design that will increase the worth of your home, will blend seamlessly with your existing architecture, and will last a lifetime. Many homes benefit from the beauty of both of these custom architectural additions.
At American Deck & Sunroom, we don't build houses. We don't dig pools. We don't just build outdoor fireplaces. What we do is design and build beautiful outdoor spaces… extensions of your home that flow with your existing property and architecture. And because we specialize, we go beyond the, "If you can dream it, we can build it," catchphrase often quoted. After nearly 20 years in business and nearly 13,000 designs and counting, we have the experience to design outdoor spaces you've never even dreamed possible.