Garden Benches by American Deck & Sunroom in Lexington, KY
Outdoor spaces are much better with seating, so you can sit back, relax, and enjoy your beautiful landscape. And there is no outdoor seating quite so built-in as a garden bench. Whether it's built onto your deck or a standalone, custom piece of outdoor furniture, a bench can provide additional customization and design to your one-of-a-kind outdoor space. We're here to lend you some great design ideas for garden benches by American Deck & Sunroom, and when you decide on what you want, we're here to bring your dream to life!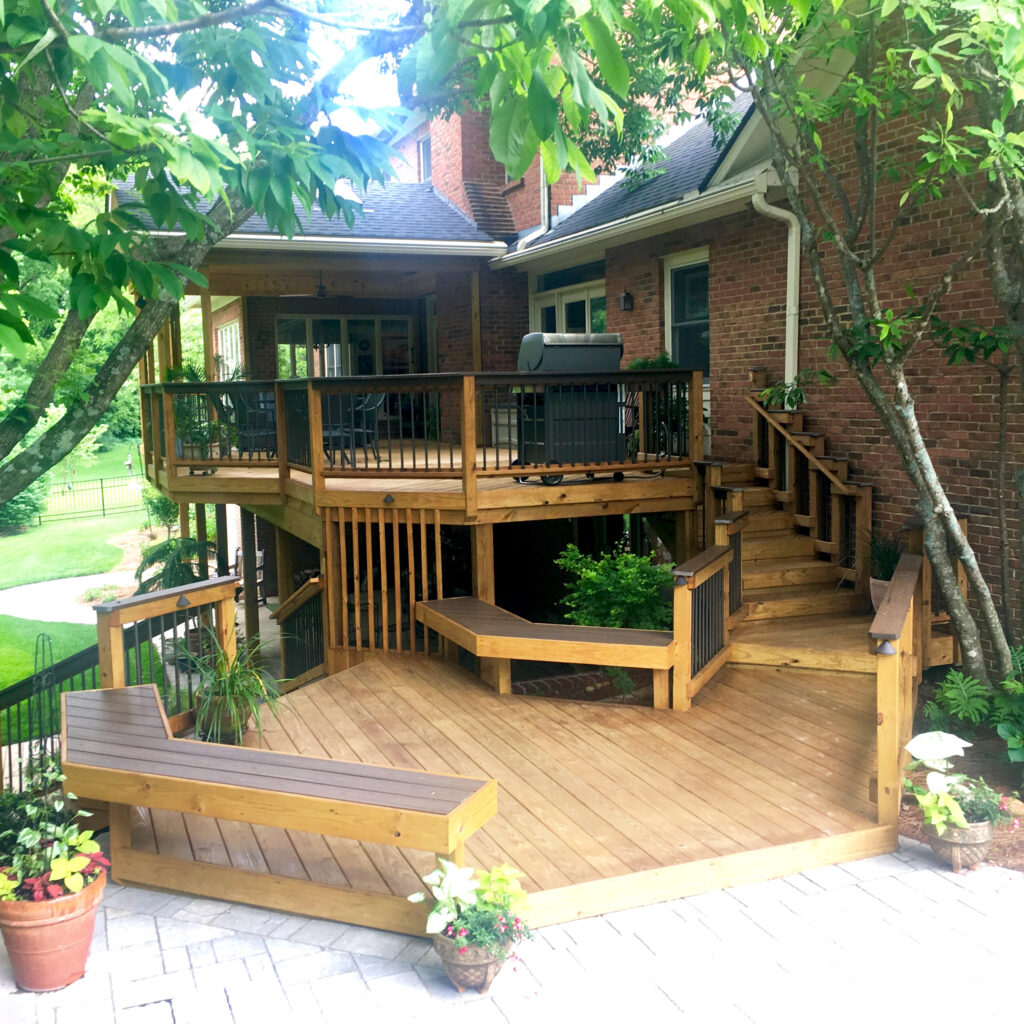 Building a Bench Within Your Garden
A bench built to not only reside in your garden or water garden but also to accentuate your landscape's features is a great design statement. Garden benches can be so built-in to their surroundings that they become a wonderful surprise for guests looking through your garden. One way of concealing a garden bench is planting perennials beneath the bench itself, as they require little sunlight. To further tuck your bench into your garden, you can place hedges, trees, flowers or other plants around your bench, so it feels nestled within your space.
At American Deck and Sunroom, we don't stop at custom decks. We provide a number of additional niches and perks that can further enhance the look and the use of your deck. By adding built-in benches around the edge of your deck your guests will tend to linger on this outdoor extension of your home longer and will provide natural comfort for a large number of people. Treat your guests to a couple of comfy garden benches by American Deck & Sunroom!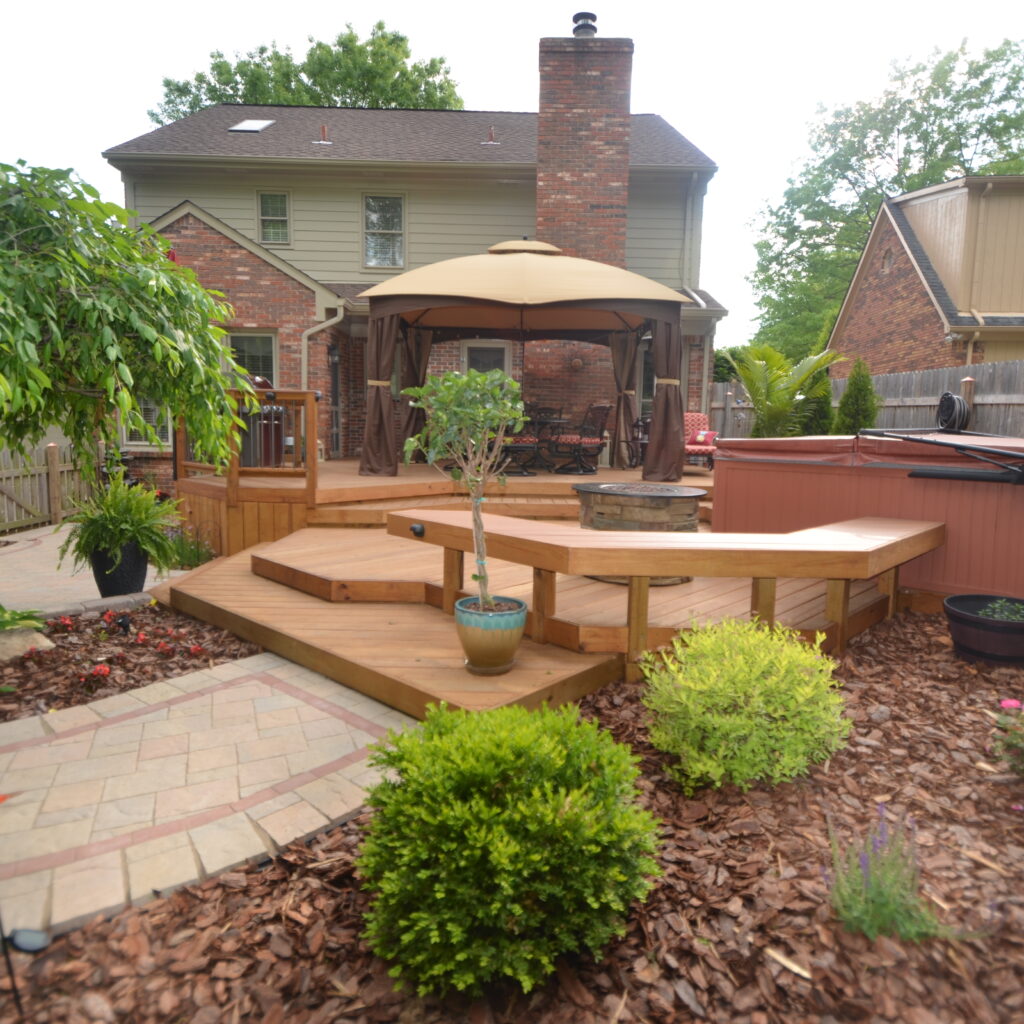 Who We Are, and What We Do
As a deck builder with deep engineering roots, we believe that the planning and construction of your new outdoor living space requires the precision that only expert blueprinting, surveying and building science will bring. To put it simply: the plan works when the planning is good. Our customers aren't just buying top quality wood— they are buying a place for their children to enjoy and grow, or to make memories that will last a lifetime. They may pay for a builder's expertise, but they have in mind good friends sharing a bottle of wine and a quiet evening under the stars around a slowly burning fire.
American Deck & Sunroom effortlessly creates and constructs first-class Illinois custom decks, complex and beautiful paver patios, and decks for both above and in ground pools that will absolutely enhance your home. With proper maintenance, our custom architectural solutions will last a lifetime. Interested in learning more? Visit our services page for an extended list of what we offer, or check out examples of our work by clicking here.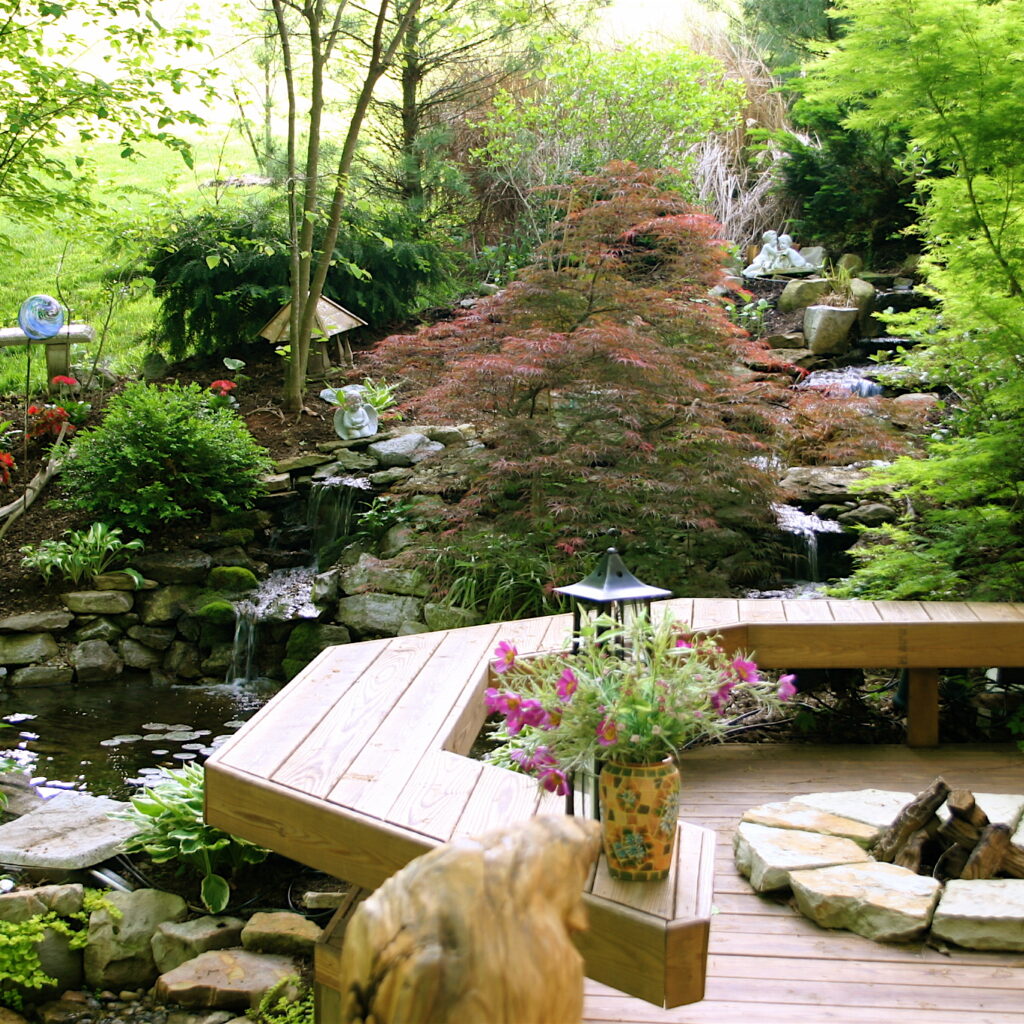 Remember…
No matter your architectural needs, American Deck & Sunroom can provide you with custom decks and custom deck add-ons that will increase the worth of your home, will blend seamlessly with your existing architecture, and will last a lifetime. Many homes benefit from the beauty of both of these custom architectural additions.
At American Deck & Sunroom, we don't build houses. We don't dig pools. What we do is design and build beautiful outdoor spaces… extensions of your home that flow with your existing property and architecture. And because we specialize, we go beyond the, "If you can dream it, we can build it," catchphrase often quoted. After nearly 20 years in business and nearly 13,000 designs and counting, we have the experience to design outdoor spaces you've never even dreamed possible.
Interested in learning more about getting one of your very own custom deck add-ons in Lexington & Louisville Kentucky? Contact us today!